Suri Agro Fresh is a very reliable partner in a strategic market such as India. Easy and quick communication makes the daily business smooth and pleasant. We only have good experiences and we know that this is a company we can rely upon. Our intention is to always grow and strengthen our commercial relation year after year.
Rafael Paulo De Freitas Negrini
FISCHER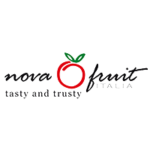 It's a pleasure for us to cooperate with Suri Agro Fresh Pvt. Ltd. We have been honored to be your kiwi supplier from Italy and hope we have been as reliable a partner for you as you have always been for us. It's always good to have the chance to work with serious and professional partner as you are. We hope we'll have the opportunity to keep cooperating and supporting each other in the future.
We have been working with Suri Agro Fresh for years now and we cannot be happier to work with such a great company. Their follow-through on issues is timely, each department is connected and aware of issues e.g. many times document department catches discrepancy on prices as they have all quotes and prices from buying department, willingness to adapt to changes, willingness to help as needed, and their responsibility are excellent qualities to name a few, but two things stand out that to me personally and for us as a company at Northern as I think of Suri Agro Fresh: their Honesty and Integrity.
Javier Sanchez
NORTHERN FRUIT
We are very satisfied with the work experience with Suri Agro Fresh in last few years. Now we are looking forward to the ban lift for Chinese apple and pears. Once India opens, we hope that we will have better co-operation.
Sherry Xie
LONG YUANHONG FRUITS SELLING CO. LTD.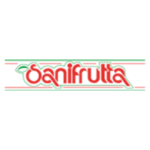 We have been working with Suri Agro Fresh since 2010. During all these years, we have had a very positive experience with mutual cooperation and understanding. We have found in Suri a very honest and trustworthy partner in India. We look forward to having many successful years of business together.
Alessio Chiabrando
SANIFRUTTA
It's a pleasure to talk about our partnership with Suri. More than a fruit receiver, Suri has become a great partner of the RAR | RASIP in India. A serious, honest and very professional company that conveys us a lot of security and confidence. What is promised is fulfilled at every stage of the process. A profile in line with the RAR | RASIP work profile, a company that has been working in the market for more than 40 years and also seeks excellence in all stages of its process. Great companies, great partnership!
Gedalva Camargo Wolff
RASIP
Suri is a great company to work with. An open and transparent way of working is my experience with Suri. They are honest people with their heart at the right place.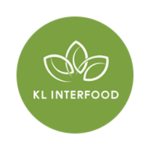 We cannot say enough about how happy we are to deal with Suri Agro Fresh Pvt. Ltd. We are very impressed with the professional support & cooperation from Suri Agro. It is more than 10 years that we have business relations together and our market grows in India with Suri Agro's sincere support. We will continue to do our best to support each other & continue to move forward for a solid business together in coming years.
Sharif Haque Sumit
K. L. INTERFOOD CO. LTD.